Get additional privileges at airports
Additional privileges in airports are offered to Premium banking Grand Prix customers with Visa Platinum, Visa Platinum Business and Visa Infinite cards!
Head straight to the departure area and relax in executive lounges in the most comfortable environment.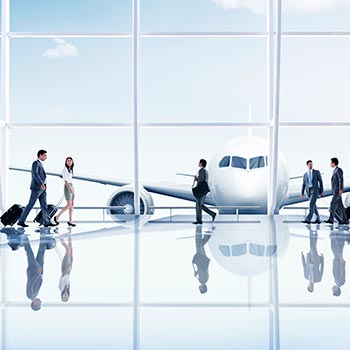 FAST LINE
Priority Security Check and passport control for departures and arrivals at Boryspil Airport, Terminal D, with Visa Platinum Business and Visa Infinite premium card.*
At departure, show your card at check-in desk No 48 in terminal D, at arrival – contact the Fast Line booth in the border control area.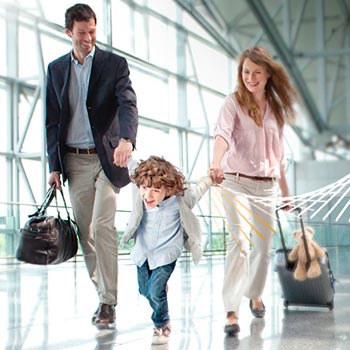 LOUNGE KEY PROGRAM
Lounge Key is an international program that opens doors to over 1 000 highly comfortable business lounges in airports worldwide.
Holders of premium Visa cards from Credit Agricole can benefit from: unlimited visits with Visa Infinite and 2 visits per year with Visa Platinum and Visa Platinum Business cards to over 1 000 highly comfortable business lounges in airports worldwide in the framework of the Lounge Key program.
The cost of the third visit for holders of Visa Platinum and Visa Platinum Business cards, as well as all further visits and visits for your guests will amount to USD 32 (the amount will be debited directly from the card account).
The list of program participants and the history of visits may be seen at the web site (loungekey.com) once your card has been registered or via mobile applications from App Store or Google Play.
50% DISCOUNT ON UBER RIDES TO "KYIV" AND "BORYSPIL" AIRPORTS
Take advantage of a 50% discount on Uber rides to the airport and back during the year in 3 simple steps:
Open the Uber application.
Register a Visa Platinum, Visa Platinum Business or Visa Infinite card in the app.
Enter the promo code VISAPREMIUMUA in the "Payment" section.
The 50% discount will be automatically applied to your trip to / from Kyiv International Airport or Boryspil International Airport. The maximum amount of the discount is no more than UAH 200 per trip, 4 times a month.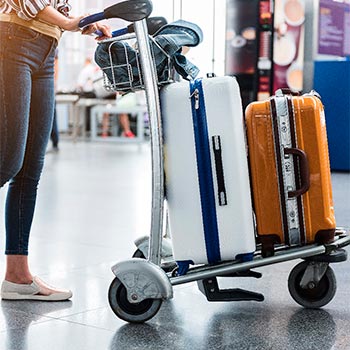 FREE LUGGAGE PACKING
Take advantage of free packing of suitcases at Boryspil International Airport when traveling - without restrictions with Infinite card and 2 times a year with Platinum* and Platinum Business card.
You can order a premium package and experience all the benefits now:
Read more
INFINITE PACKAGE
The highest level of services represented in a special package offer «Infinite» that includes personal services and ability to use exclusive services of the Bank.
The most prestigious cards Visa Infinite, 2 pieces, are included in the package. And 2 additional cards Mastercard Platinum and 3 Visa Platinum cards for you and your family members.
Personal manager will help you with any issues with respect to banking products and services, and concierge service will arrange anything related to your personal life and vacations.
Possibility to order a credit facility with credit limit of up to UAH 500 000 and grace period of up to 62 days at the rate from 0.01% p.a.
Unlimited cash withdrawal abroad.
*Services from Visa are available to holders of Visa Infinite, Platinum and Platinum Business cards.
To use the services, all you need is to show your premium card and pay UAH 20,000 with Visa Infinite or UAH 5,000 with Visa Platinum card in points of sale during 40+10 days before the current date (the last 10 days are not taken into account).